[01.08.17]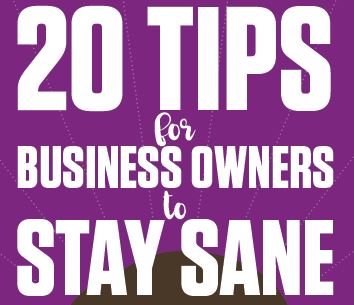 As part of our 20th birthday celebrations we've put together a list of '20 tips for business owners to stay sane'.
Running your own business can be rewarding, and there are many advantages to being in control of your working life, but sometimes this responsibility and the non-stop work, decision-making and staff management can take its toll.
According to a study by insurance provider Simply Business, almost half of the 2,000 individuals surveyed cancel social plans at least once a week, a quarter take less than 10 days' annual leave and 25% have fallen ill due to stress and overwork.
So how can you make sure you enjoy the good bits of being your own boss and don't get overwhelmed by the other bits?
Click here to discover our 20 top tips for business owners to stay sane.