[18.01.18]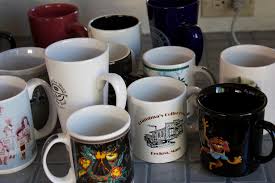 Well that got your attention!  We are actually talking about tea and coffee.  January is always a busy month for accountants, completing, finalising and submitting tax returns for clients.  To keep us going, we estimate that our tea and coffee intake probably increases.  That got us wondering – what does the "Tea Round" look like in different offices.
The "Tea Round" has always been a bone of contention in many offices.  Firstly everybody likes their hot drink slightly differently – very strong, very weak, lots of milk, just a splash of milk.  Then there are those people who would like a herbal tea – do you leave the bag in the cup, or take it out?  The issues aren't just around the making of the drinks, but also have the cups been washed properly between brews.  And then there are the politics over who makes the most tea; and spotting the individual who sneaks off and makes their own tea.  The issues are endless!
Cary Cooper, professor of organisational psychology and health at Manchester University, spoke to the BBC about the "Tea Round" last year.  He said that this seemingly simple activity reflects the many dynamics in the office.  He also said that if he was to observe a tea round for a month he would be able to tell who gets on best and who is the outsider.
On the plus-side the issues surrounding the "Tea Round" have led to some innovative technology.  There is a Tea Round App which includes an algorithm to select whose turn it is to make the tea.   Then there's the iKettle, which is controlled remotely via a smartphone app, so you can boil it from your desk.  The company behind the iKettle says the product saves two days a year in lost productivity physically waiting in the kitchen for the kettle to boil.
From an accountancy perspective, the tea and coffee is seen as a trivial benefit and therefore is exempt from tax.  In addition it is an allowable expense, as long as the company is not operating out of someone's home.  If you have any queries about the tax implications of your expenses, please contact Jackie or Andrew.
So the final question is, whose turn is it to brew up?