[18.08.15]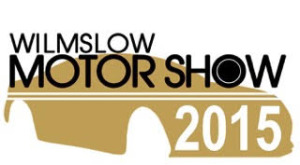 Taking place on the streets of Wilmslow, the Wilmslow Motor Show is set to return for its third year. On Saturday 12th September 2015, Wilmslow town centre will once again be transformed into a hotbed of high-end luxury cars. Throughout the town, an astonishing variety of supercars will be on display, enabling you to get up close and personal with a selection of different supercars.
The highlight of the day will be the Supercar Parade with up to 40 cars doing laps around the town.
Among the brands on display, will be Jaguar, Mercedes, BMW, Mini, Ferrari, Porsche, Lamborghini, Audi, McLaren and Maserati.  Abersoch Land & Sea will also be attending, bringing along a 17ft speedboat for display, along with some jet skis.
The last show attracted an audience of over 30,000 and proved to be a phenomenal success for Wilmslow's retailers and leisure operators. This year's event will be bigger than ever.
For more information about the Wilmslow Motor Show, please click here: